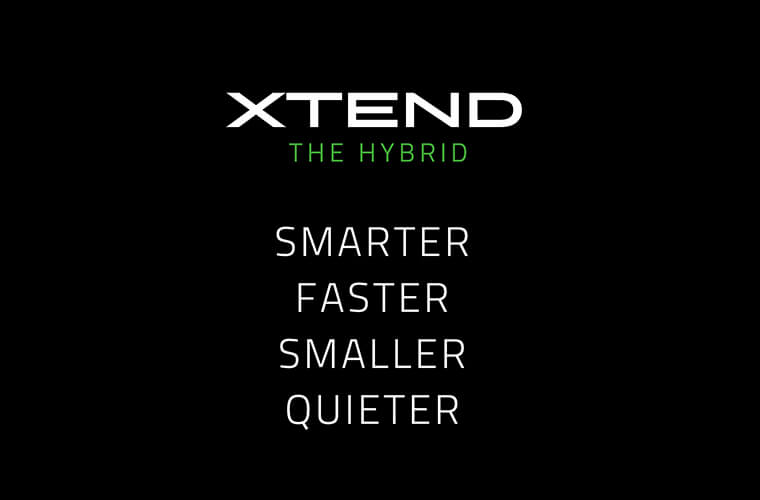 Xtend – the hybrid
Our new hybrid heating system is packed with so many features and benefits, it's easily one of the best in class. It's smart because it cuts carbon emissions by up to 82.5%; it's fast as our software reduces configuration time from 45 minutes to under 10; it's small: both the indoor and outdoor units are very compact to give you more installation freedom and its quiet, reaching a decibel level of only 34dB(A) at 5 metres – for context, a whisper has a decibel level of 30dB(A).
And there's so much more… here's what we supply as standard when you buy Xtend:
Any Intergas (ErP) combi
Compact indoor unit
5kW split ASHP
Comfort Touch thermostat
Intergas gateway
Intergas system filter
Fernox F1 Inhibitor (265ml)
Fernox F3 Cleaner (265ml)
Fernox F7 biocide (200ml)
7-year warranty on hybrid (Ts&Cs apply)
If an Intergas (ErP) combi is already installed, then Xtend can be retrofitted to that boiler, saving your customer the expense of a new boiler.