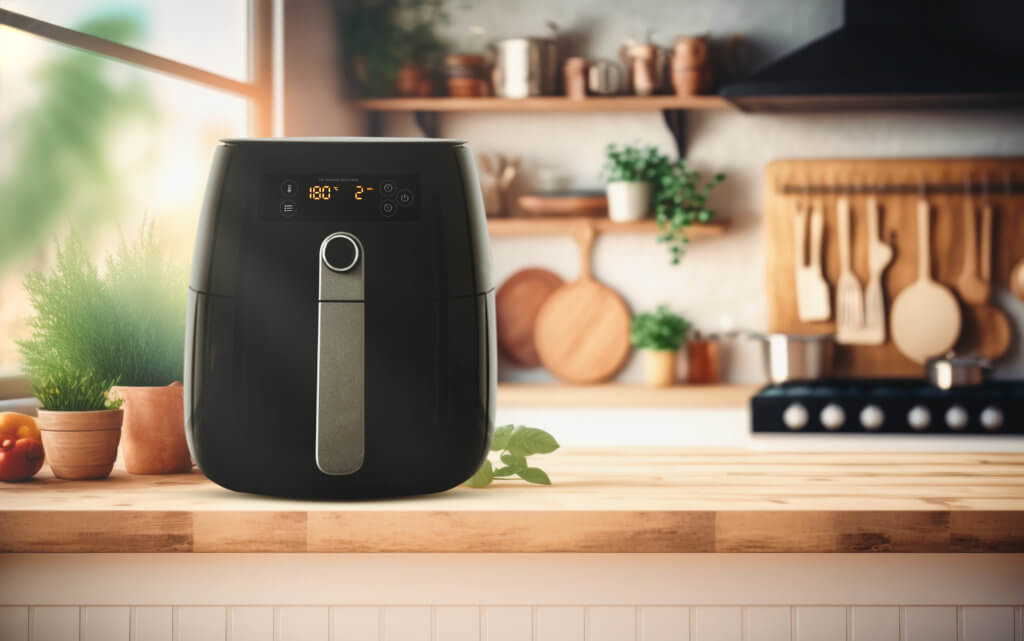 Are air fryers the answer to energy-saving?
We've been posting regularly on money-saving hacks for the past 18 months but the one appliance we hadn't yet covered was the air fryer. It seems that everyone you speak to has one and is delighted with it. Research undertaken by Utilita supports its energy-saving credentials and says air fryers cost just £50 a year to use, whereas a standard electric cooker costs £300. But, for those of us who have the oven and microwave combo, it might be worth reconsidering that purchase, especially if you have a large(ish) family, says Money Saving Expert, Martin Lewis. This month he issued a warning to people considering swapping an oven for an air fryer. 'If you were doing a full roast dinner and you were cooking many jacket potatoes, it's probably cheaper putting them in the oven than putting five or six jacket potatoes in a microwave or air fryer. The general equation is, find the wattage of an item, then work out how many kilowatts or what fraction of a kilowatt it's using, then multiply that by 34p per hour of use.'
Research from Which? agrees with Lewis, that although air fryers are the cheapest option for cooking most foods 'it is still better to use your oven if you're cooking large quantities'. Of course, if you're into saving calories, then an air fryer is the way forward! Fried favourites, like chips, taste just as they should, despite using little or no oil, which is impressive.
Emily Seymour, the energy editor, at Which? said: 'There has been a surge of interest in air fryers and smaller cooking appliances in recent months, and our research shows that the hype could be justified in some cases, as we've found these products cost less to cook certain foods than conventional ovens.'
So, it really is horses for courses, but you could save the money you'd spend on an air fryer safe in the knowledge that, between your microwave and oven, you've got energy saving covered in the kitchen.
Want to check the figures for yourself? You can find Martin Lewis's advice on how to calculate which of your appliances will deliver the best energy efficiency for a specific meal, here.