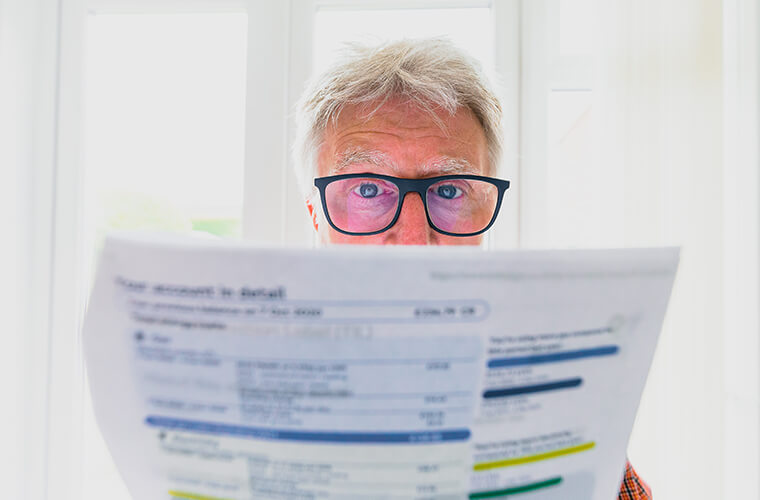 "I know my rights!"
You are eligible for government support to help with your energy bills this winter under the Energy Price Guarantee and the Energy Bills Support Scheme.
Global oil and gas prices have been rising sharply since last year as countries recovered from the coronavirus pandemic. Then, with the war in Ukraine and the resulting shrinking energy supply, energy prices have been reaching record highs. To help households in the UK cope during these turbulent times, the Government introduced the Energy Price Guarantee on 1st October. This Guarantee limits the rates your supplier can charge you for gas and electricity; of course the amount you pay depends on how much gas and electricity you use. The Guarantee ends on 31st March 2023. You won't actually receive the money, it will be taken off your energy bill. You also don't need to apply for it, it's automatic and all households are eligible. Please be aware of scams – you will never be asked for your bank details.
Under the Energy Bills Support Scheme the Government will give every household £400 off their electricity bill. You don't need to do anything to get the money and you won't have to pay it back. The £400 will be discounted off your bill in six instalments: £66 in October and November and £67 in December, January, February and March. You'll get the discount monthly, even if you pay for your energy quarterly or use a payment card. Again, please be aware of scams – you will never be asked for your bank details.
Are you 66 or over?
If 'yes' you should receive, by November or December, between £250 and £600 to help you pay your heating bills this winter (2022-2023). This is the Winter Fuel Payment which, for this year only, includes a Pensioner Cost of Living Payment of between £150 and £300 to help with the rising prices. This payment will not affect any Cost of Living Payments you get with your benefit or tax credits.
Struggling to afford your gas and electricity bills?
The last thing you should do is wait for things to get worse. You should contact your supplier(s) to discuss ways to pay what you owe them. Your supplier has to help you come to a solution. You should try to negotiate a deal that works for both of you. If you don't try to negotiate with your supplier, they might threaten to disconnect you. If you've reached State Pension age, your supplier can't disconnect you between 1st October and 31st March if: you live alone or you only live with other people who have reached State Pension age or children under 18 years old.