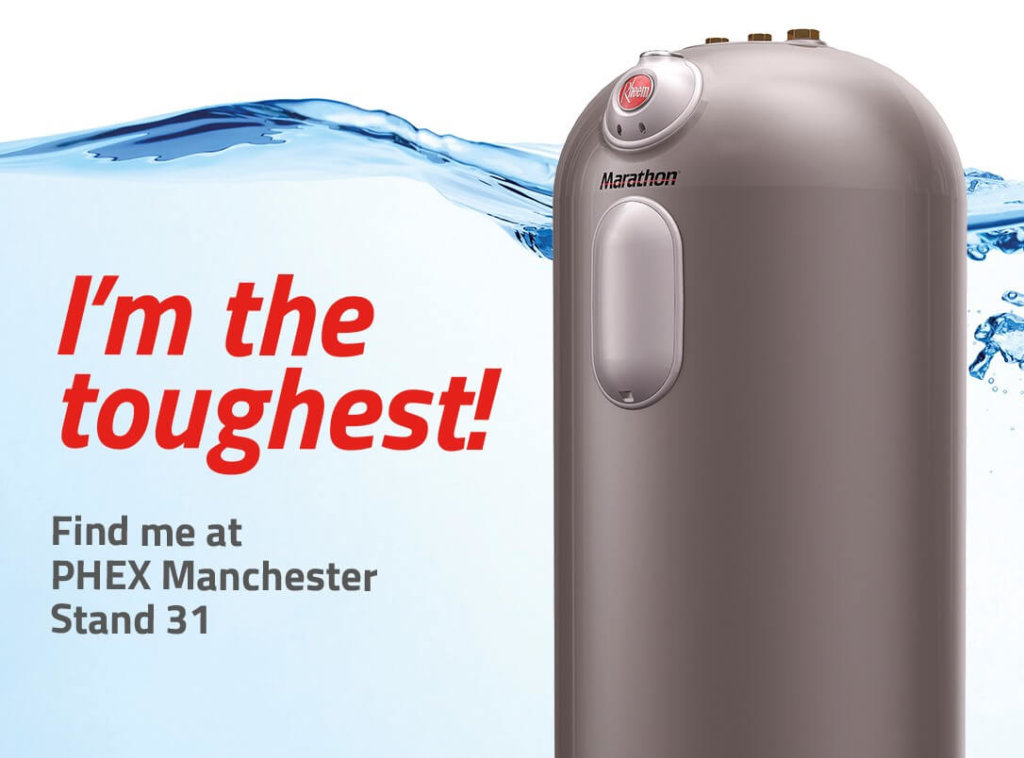 The toughest hot water tank at PHEX Manchester
Also at PHEX you'll be able to see the first of our exciting new products that we're launching in partnership with Rheem, our US owner: it's the all-electric hot water tank. It's so lightweight you can manoeuvre and reposition it ease, unlike the stainless steel and copper cylinders out there. The benefits don't stop there, because apart from being highly efficient, this tank is virtually indestructible – the fibreglass laminate around the innerjacket gives it unrivalled strength and it's impervious to rust, corrosion and dents which is why it's got a lifetime guarantee*.
*Terms and conditions apply.