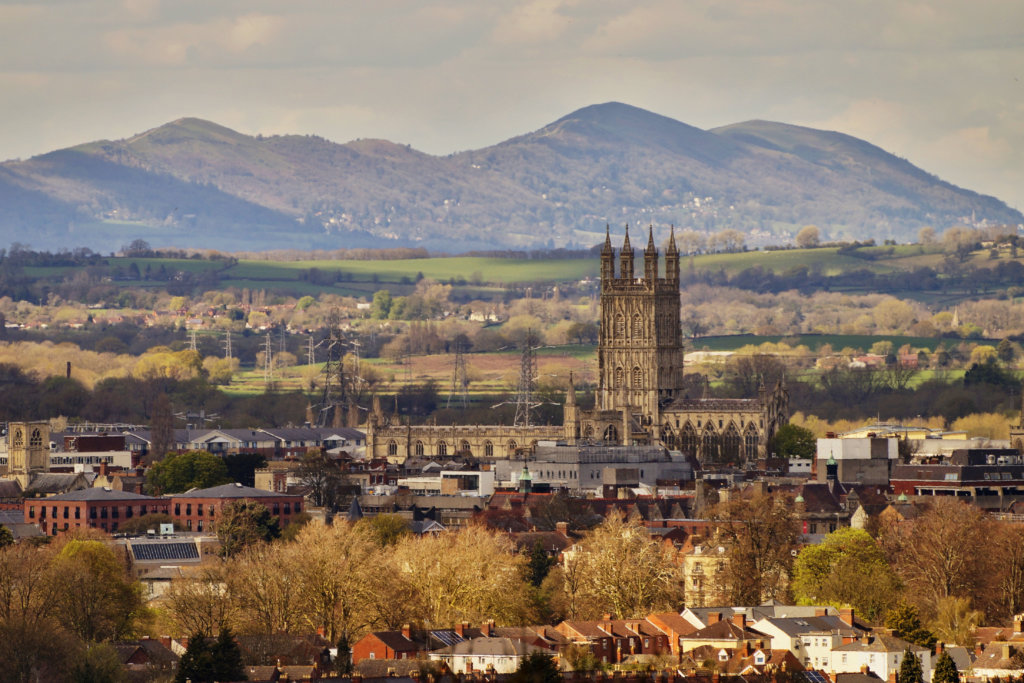 Gloucester City Homes
Gloucester City Homes (GCH) is no slouch when it comes to serving its customers. In 2020 alone 97% of customer complaints were successfully handled, 96% of repairs were completed on the first visit and 90% of customers were satisfied with its repairs service. Staff were similarly impressed as last year GCH came 40th in 'The Sunday Times 100 Best Companies to Work For' in the not-for-profit category.
The brief
Due to the lack of council investment in heating systems in the early noughties, many homes across Gloucester had substandard insulation and heating systems, including those supported by GCH. By 2017, according to the Department for Business, Energy & Industrial Strategy, 10.3% of households were in fuel poverty. The Board, Management and Tenant Panel at GCH had to counteract this situation and embarked on a mission to improve homes, make their communities better places to live and provide valued housing services to every single customer. Their starting point was the upgrade of around 1,600 hard-to-heat homes (out of a portfolio of 4,800), to a SAP rating of C or above by 2024 and to use its £21m annual new-build budget to provide customers with smart, reliable and energy-efficient housing.
The problem
Insulation was key to addressing this problem successfully and GCH had already been working with providers to upgrade this in its hard-to-heat homes. However, the boilers had been proving unreliable and prone to breakdown, which was as frustrating for customers as their high energy bills. For GCH the cost of repair and maintenance was growing exponentially too and it needed to take control of the situation. The hunt was on for a boiler manufacturer that could provide both economy and peace-of-mind for customers, and ultra-reliability as a business partner in GCH's ongoing boiler replacement programme.
The solution
Although the Intergas brand was not that well known in the UK at the time, GCH decided to join forces on this programme, based on statistical evidence from the Netherlands, the performance data from a GCH pilot scheme and the certainty that its customers would receive lower energy bills and increased comfort with no frustrating breakdowns. How could they be so certain? Well, the combi has no diverter valve, which is the main cause of boiler breakdown, and there's no valve motor auto air vent or secondary hot water plate exchanger either. In fact, there are only four moving parts in the majority of Intergas boilers and, with fewer parts, there's less to go wrong. Second, the heat exchanger is bithermic, so it's able to reach the demanded temperature faster and enables the combi to condense virtually all the time it's producing domestic, keeping emissions and energy bills low. Over the past five years 850 Intergas HRE combis have been installed as retrofits and in some new build too. Product performance has led to Intergas being specified for both retrofit and new build. From January 2021, the Intergas Xclusive is being installed in some GCH properties due to its low NOx emissions (between 17.06- 20.33mg/kWh, depending on the model), which are the lowest NOx emissions of any domestic boiler in the UK. The Intergas System Filter, which was launched last year, is now being fitted on all GCH boiler installations, to keep the central heating systems operating at optimum. It also has the additional benefit of adding a further two years to the boiler warranty. GCH and Intergas have created a close working relationship, which has helped them both to be more proactive and innovative in delivering solutions. The best solution was ending the frustration of boiler breakdowns, poor performance and unnecessarily high energy bills.
Fast facts
• Xclusive has lowest NOx emissions of any boiler in UK (17.06-20.33 mg/kWh)
• DHW served by separate unit, so system will deliver hot water if pump fails
• Reliability assured as no diverter valve in combis, the biggest cause of boiler breakdown
• Only four moving parts in the boiler, so less can go wrong