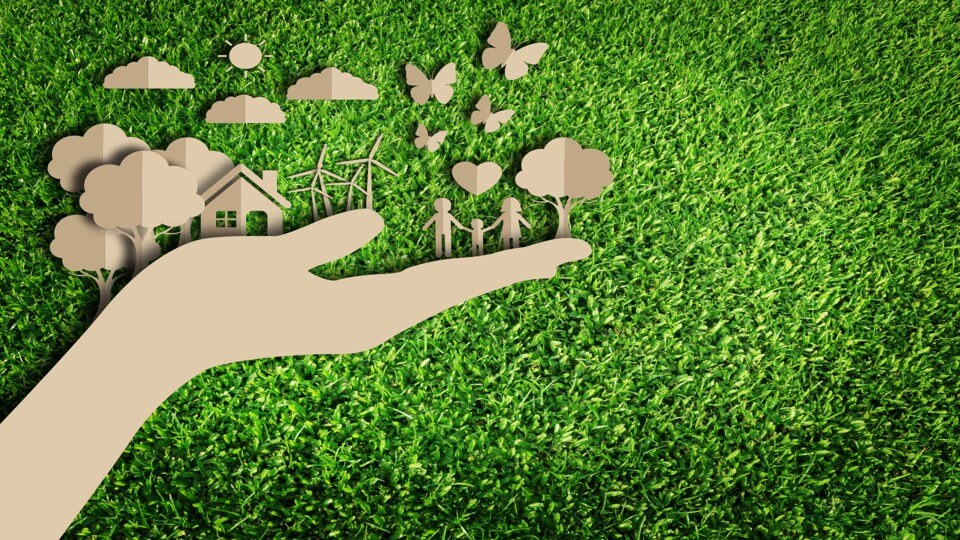 Going fossil-fuel-free needs planning.
In a world focused on averting a climate change catastrophe, reducing CO2 emissions is the biggest challenge we all face both as a nation and as individuals. Stephen Zouch, Managing Director,  Intergas Boilers, explains why planning based on data will help to deliver a fossil-fuel-free future.
Road transport remains the biggest source of environmental pollution in the UK and, to combat this, the Government is planning to accelerate the rollout of electric vehicles across our roads by bringing forward its ban on new fossil fuel vehicles from 2040 to 2030. While we all might question the practicality of going electric in just 10 years, if the charging point infrastructure is in place, it's possible. Then there's the issue of price, often quoted as a barrier to purchase but, according to research conducted by Direct Line Group earlier this year, is a myth. At £52,133, electric cars are marginally cheaper to own over their whole lifetime, including the often high initial cost of a new electric model and driving it for just under 14 years (the average lifespan of a car), compared to £53,625 for a petrol-powered car. Using gas to heat our homes pollutes the atmosphere too, and the ban on gas boilers in new build from 2025 is already in place. But switching from gas to any form of low carbon heating isn't as straightforward as it is with cars. Infrastructure and price are enormous barriers too. Currently 86% of our homes use gas and encouraging those homes to change to, say, air source heat pumps, will be difficult given the expense of installing a new system (£8,000 for a medium system, according to Matthew Knight, Which? Magazine), which is three times the cost of installing a new gas boiler. And, as air source heat pumps work most effectively when the home is well insulated, and the UK has some of the oldest and hardest-to-heat homes in Europe, making the change is far more problematic. So, how do we move forward? Well, there will come a day when all homes are decarbonised but there needs to be incentives in place to encourage homeowners to make the change, but for now, the only realistic way to move forward and reduce CO2 emissions is to keep on improving on what we've got, make it the best there is. That means better insulated homes and ever-more efficient gas boilers.
Fossil-Fuel-Free Future
Making what we've got work smarter is sensible but short term. At Intergas we're working towards a fossil-fuel-free future. We recognise the energy transition is a complex one, particularly for consumers, because they need to know what the most appropriate and affordable solution for their home looks like. Our answer to this dilemma is to innovate, measure and inform. We are convinced of the potential of hydrogen and are part of the Natural-Gas-Free Neighbourhoods programme in the municipality of Oldambt, where some of the houses will be heated with hydrogen. We are also measuring the energy saved in households who have upgraded insulation or installed electric heat pumps. Data that are based on real consumer experience, using a range of different technologies, will make seemingly far-fetched, hard-to-grasp ideas more realistic. As we collate these data, they are continually uploaded to the Intergas Energy Map. The Map helps us build on our understanding of how the energy transition can be realised. Dutch policy makers are increasingly interested in this approach and, because we believe in open data, the Energy Map is available to everyone who wishes to work with it. Planning based on real experience will deliver practical solutions that will have a positive impact on the environment and on all of us.
Innovation and technology
Innovation and technology are the heart and soul of Intergas and this is exemplified by the Xtreme boiler. This September, for the fourth year running, the attributes of the Xtreme 36 have been recognised by the Consumentbond and is Best in Test again; for the first time, the Xtreme 30 has joined the Best-in-Test ranks. The Consumentbond is the Dutch equivalent of our Which? Magazine, with the notable difference that the data are not only based on consumer and trade feedback, but on independent product testing. The Xtreme 36 and 30's highest scores were in all the areas that really matter: energy efficiency in heating, in hot water and in power consumption.
The Xtreme models have an integral PFGHR unit to keep CO2 emissions to the absolute minimum and the lowest NOx emissions of any domestic boiler on the planet, emitting between 17.06-20.33mg/kWh, depending on the model. They are also OpenTherm compliant and 90% recyclable, like all our boilers. The Xtreme is an intelligent powerhouse of a boiler, that take its environmental responsibilities seriously.