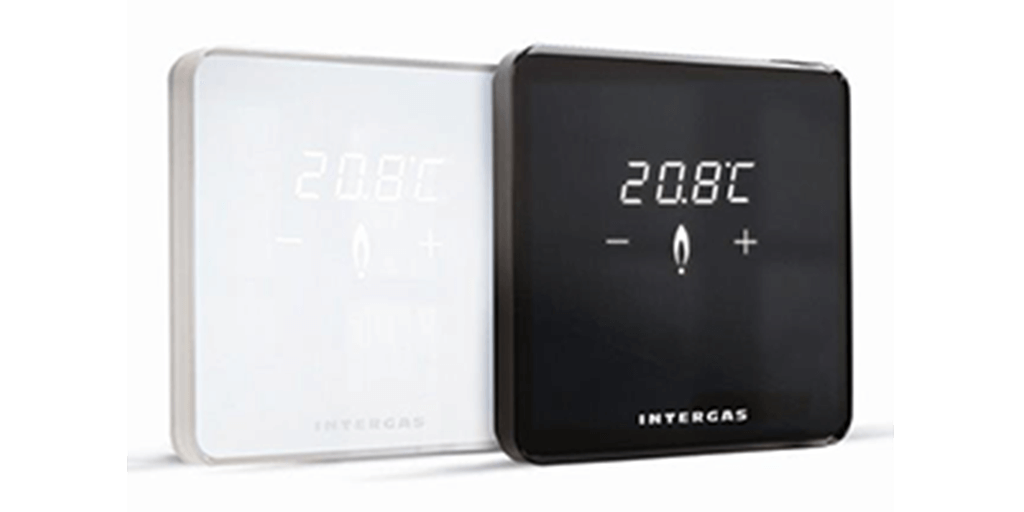 Comfort Touch – now in black and white
Good news, our Comfort Touch OpenTherm thermostat, is now available in both black and white. What's more, all Intergas boilers manufactured from 2017 are compatible. When you're installing your next heating system, you might want to consider the benefits of  Comfort Touch: it communicates with the boiler using OpenTherm to automatically adjust its settings and achieve the desired room temperature faster, ensuring long-lasting, energy-efficient boiler operation; its tactile touchscreen makes it easy to change the temperature, and its sleek, subtle and slim (only 13mm deep) design will complement any interior.  And, of course, when installing the Comfort Touch Thermostat with the Eco RF, Xclusive and Xtreme boilers and the Intergas Gateway, your customers can control their heating wherever they are. Once they've downloaded the free app, turning their smartphone into a smart thermostat, they can remotely adjust room temperature and programme weekly schedules.
You can track boiler performance remotely using our specially developed Service Dashboard. This provides unprecedented access to the boiler's operation, in real time, and enables parameter settings to be changed to improve performance and head off a problem before it becomes one.