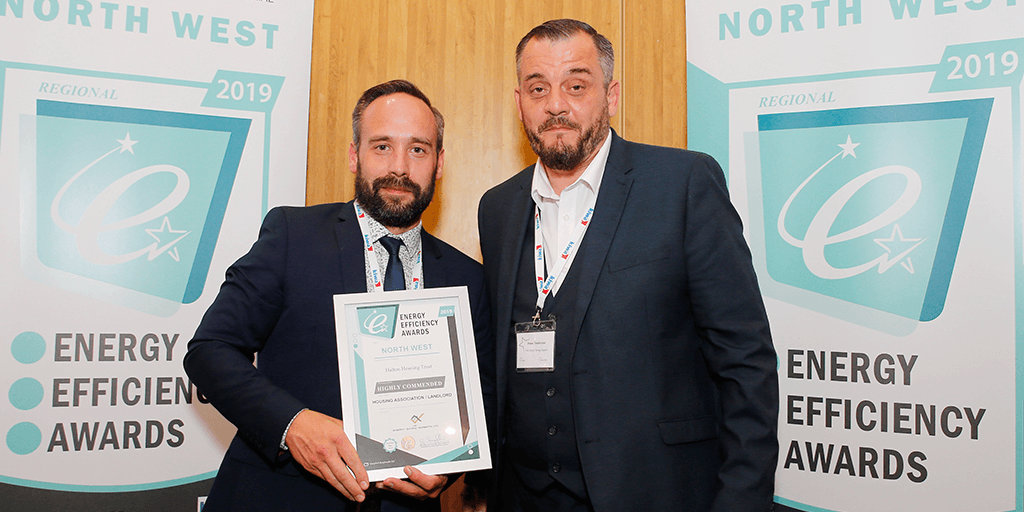 They come highly recommended.
Do awards matter? We think so, but more than helping us to demonstrate prowess in a certain area or generate interest in the brand, it keeps us aware. Aware of innovations, aware of new products, aware of opportunities and possible issues, aware of how we shape up against the best of the best. We also like to tell the world about some of the amazing people we work with, who are forging ahead to make the lives of their customers more rewarding, and the team at Halton Housing is a case in point Congratulations to all of them on being Highly Commended at the 2019 North West Regional Energy Efficiency Awards in the category of 'Landlord of the Year'!
Congratulations also goes to our own Marketing Executive Terri Taylor, who was Highly Commended at the H&V News Awards last month in the new Diversity Impact category. There were many attributes that were taken into consideration by the judges, and here's a summary:
Terri was pivotal in the development and launch of the MiREG app in November 2017, the Gas Safe Register-tested and approved, free boiler registration app to help installers save time and money and ensure compliance. Recognising that installers are Intergas's best advertisement, Terri keeps in regular contact through the company's Take 5 e-newsletter, delivering information in an informal but (she hopes) entertaining manner. She takes a keen interest in improving awareness of energy efficiency and, apart from regularly writing articles about how to achieve this, is working closely with the National Energy Action charity to support its aims of ending fuel poverty. As part of this support Terri created a Top 10 Energy Saving Tips leaflet, which has been given to all the relevant home interest and industry press, so editors can also spread the word.