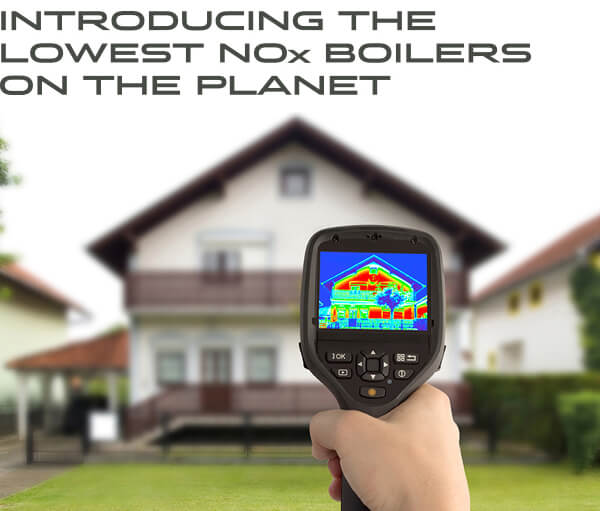 Introducing the lowest NOx boilers on the planet
We've always been committed to finding ways of making our boilers cleaner and more energy efficient, and now our R&D team in the Netherlands has developed the lowest NOx domestic boilers in the world.
Our new Xtreme and Xclusive boilers reduce NOx emissions to as little as 17.60mg/kWh*, and the Xtreme, with its built-in passive flue gas heat recovery unit, reduces CO2 emissions still further.
According to the London Atmospheric Emissions Inventory (LAEI), emissions from domestic gas combustion has been identified as the second largest individual source of NOx pollution in London, after transport emissions, and is predicted to replace transport as the largest source of NOx by 2025.
NOx or oxides of nitrogen are atmospheric pollutants created when fossil fuels are burned. They can react in sunlight to produce a hazy, harmful smog and, when dissolved in water in the clouds, form an acidic solution that contributes to acid rain. Breathing air with a high concentration of NOx can irritate the airways and longer exposures to elevated concentrations may contribute to the development of asthma and potentially increase susceptibility to respiratory infections. People with asthma, as well as children and the elderly, are at the greatest risk.
In September 2018 a mandatory maximum NOx emissions level of 56mg/kWh for gas and LPG boilers and 120 mg/kWh for oil-fired boilers was imposed, but for some local authorities it's not low enough and they are demanding ultra-low NOx boilers with a maximum emissions level of 30mg/kWh. Speaking about the importance of low-NOx boilers, Stephen Zouch, Managing Director, Intergas, said: "As a country we've been reducing polluting emissions every year, and the heating and ventilation industry plays its part in doing this. There are already boilers with NOx emissions of under 30mg/kWh, but at Intergas we are taking the lead on this increasingly important issue and our new low-NOx gas boilers only emit between 17.06-20.33 mg/kWh.
"For a number of years now transport has been the focal point for emissions reduction and now there's an ever-growing number of hybrid cars on our roads, but until the charging infrastructure and range are improved, going all-electric is not yet a viable option. There are no infrastructure issues with boilers, and home owners, landlords and housing associations can act now to start reducing NOx pollution."
* NOx emissions from Xtreme and Xclusive boilers only emit between 17.06-20.33 mg/kWh, depending on the model.
**Source: Committee on Climate Change