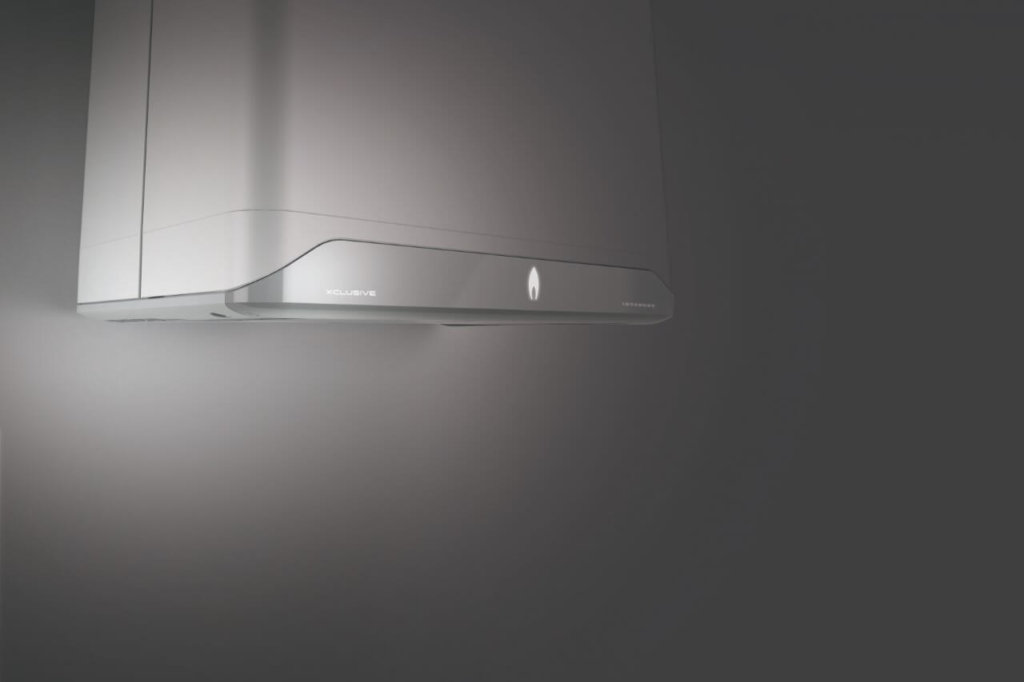 Xceedingly Xcellent news for Intergas installers
For over 25 years Intergas has been leading the field with its range of reliable, high-performance Combi Compact boilers and its two latest additions, the Xtreme and Xclusive, are packed with even more user-friendly and energy-saving features. They have an easy-to-use illuminated touch screen display panel, a central flue, an expansion vessel incorporated within the boiler, a combined PRV and condensate connection, an integral filling loop and dual OpenTherm inputs. Both have a boiler modulation range of 1:9 for heating and domestic hot water to maximise efficiency, and an exceptional flow rate which ranges from 11 – 15 l/min. But Intergas has taken energy efficiency to another level with the Xtreme; it has a built-in passive flue gas heat recovery (PFGHR) unit to reclaim more heat from the waste gases than a conventional condensing boiler can achieve, which means less energy is needed to provide hot water for the home, reducing CO2 emissions and lowering energy bills still further.
The Xclusive comes with a ten-year warranty and the Xtreme with a seven-year warranty. Both are available now as combis in 30kW and 36kW outputs, and in 2019 as 24kW and as open vent and system boilers. They come fitted with an RF module as standard which, when connected to the Intergas Comfort Touch system and free app, gives installers exceptional access to the boiler's operation (via their mobile devices). Installers will, for example, be able to change parameter settings remotely and head off problems before they become one; homeowners have a free app that not only turns their smartphone into a smart thermostat but gives them the freedom to programme their central heating and control temperatures while on the go.
Of course, all the features that make the Intergas range of boilers the installer's friend remain: the build quality is as robust as ever, there are still only four moving parts and three plastic components, and the boilers are 90% recyclable. Then there's the game-changing heat exchanger; thanks to its intelligent design there's no need for a diverter valve, valve motor, secondary hot water plate heat exchanger or auto air vent, so all the parts that tend to stick, leak and let you down aren't there. The heat exchanger comes with a ten-year warranty.
Speaking about the newest additions to the range, Stephen Zouch, Managing Director, Intergas Boilers, said: "Our boiler range is unique and highly efficient thanks to our heat exchanger. It was developed over 20 years ago, and remains the key feature of all our boilers, but that doesn't mean you can't improve on a good thing, and the Xclusive and Xtreme provide even higher efficiencies and flow rates than we've ever been able to achieve in the past."