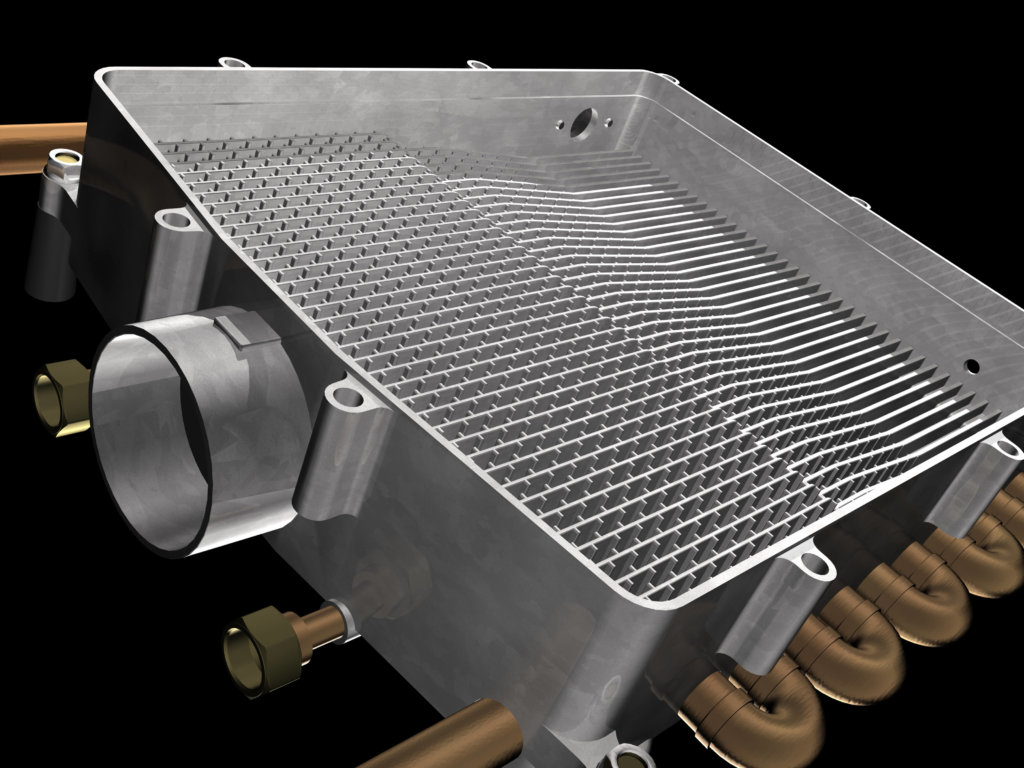 Can you get any more from a condensing boiler?
In an increasingly tech-driven world, where an app on our smartphones handles so much in our lives, Terri Taylor, Marketing Executive, Intergas Boilers, discusses whether this level of control is a smart move for the boiler industry – or more of a distraction.
It's hardly news that appliances and thermostats can be controlled remotely, but when Google bought California-based Nest Labs for £2bn four years ago, it was a sure sign that the home was going to be the next tech battleground with an app on your smartphone controlling household appliances. But the key word here is 'control'. There's a danger that the tail can wag the dog, therefore it's crucial that we are able to discern what's really important when it comes to advising our customers.
When you consider that the UK has the oldest and most poorly insulated housing stock in the EU, with one of the highest rates of fuel poverty, despite having one of the lowest energy prices (Source: Association for the Conservation of Energy Briefing: The Cold Man of Europe), we must never lose sight of the need to help those customers achieve their goal of energy efficient heating and hot water. As around 45 per cent of heat is lost though solid walls, double that lost through cavity walls, solid wall insulation should be the starting point for those hard-to-heat homes but, with an outlay of up to £25,000, it's an expensive business. There are always ways and means, subsidised or not, of getting windows double glazed and the loft insulated and, when that's done, a new boiler has to be next.
Cutting edge
All boilers are efficient, they have to be, but some perform better than others because they were designed to meet a very specific need. In 1994 our senior engineer was asked by a housing association in the Netherlands to find a solution to the unreliable and expensive-to-run boilers fitted. He built a prototype for a combination boiler that was so advanced, yet so simple, it remains at the cutting edge of boiler technology over two decades later. The key difference is our two-in-one heat exchanger which means there's no need for a secondary hot water plate heat exchanger, so less energy is needed to reach the required temperature; there's also no need for a diverter valve, valve motor or auto air vent, basically all the parts that stick, leak or let you down aren't there. The boiler condenses 100% of the time in both heating and hot water modes, routinely reducing emissions by 20% and shaving up to a further 5% off energy bills over other condensing boilers in the UK, and it's OpenTherm-ready.
Versatility on another level
The latest models come fitted with a RF module as standard which can be connected wirelessly to our Comfort Touch system. The customer can manage the central heating controls remotely using our free app and the installer's app, once paired with the customer's system, can get unprecedented remote access to the boiler's operation, to view the boiler performance and monitor and change parameter settings.
Versatility is built-in: it's compatible with LPG and solar PV; as direct hot water is delivered by a separate circuit in the boiler, should the pump fail, the system will always deliver hot water and, by changing the parameter settings, the boiler can be changed to a heat only, system boiler, open vent and open vent combi – four boilers in one.
If you weigh up the smart technology available today against the customer need, it's not difficult to work out the most effective options. Of course we need to know what the next best thing is, but it shouldn't distract us from the real objective which is to deliver heat and hot water economically and on demand.