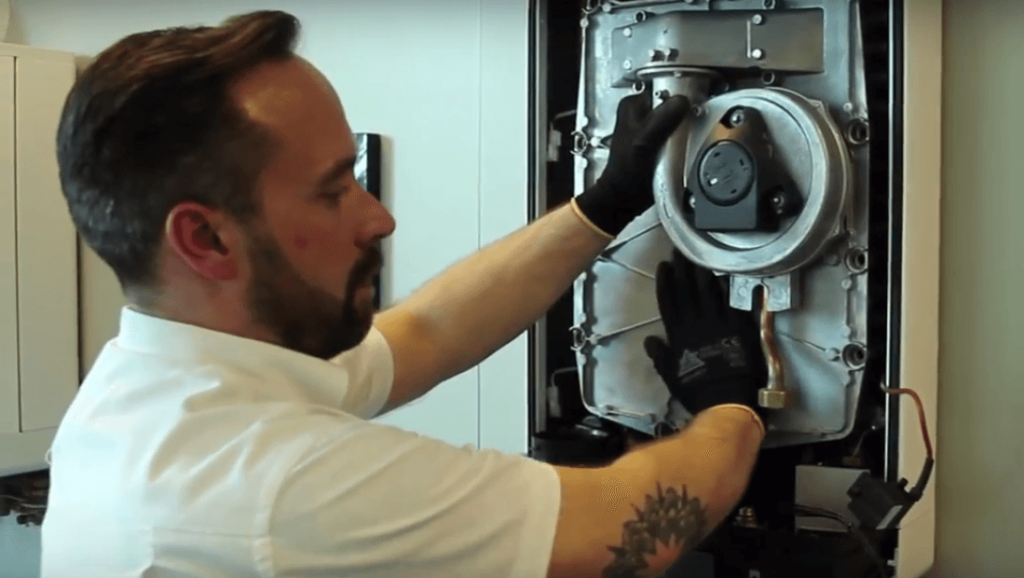 Well, he would say that, wouldn't he?
As a heating engineer, and especially at the start of the heating season, you appreciate anything that makes servicing a boiler hassle-free, right? And David Stanley, Head of Technical and Service at Intergas, says that servicing one of our boilers is more of a pleasure than a pain. If you've serviced an Intergas boiler, you'll know what I mean; if you haven't, prepared to be pleasantly surprised.
When the Intergas prototype was designed over 20 years ago, the focus wasn't only on delivering energy efficiency and performance, it took ease of servicing and repairs into account too. One of the biggest complaints about servicing, for example, has always been about the inaccessibility of components, like the condensate trap and heat exchanger. When parts are hard to get at, a relatively simple job turns into a time-consuming and fiddly one. In every Intergas boiler the condensate collector and trap are at the front of the boiler and are easily removed so they can be emptied and cleaned. The collector can then be clicked into place and the trap, once refilled with water, push-locked into place; if there's no reassuring sound, you know it's been incorrectly replaced and you need to do it again. The heat exchanger is also at the front of the boiler, you just have to remove the front plate by undoing the bolts, then remove and check the seal around the plate to check for any cracks. You need to use a service brush to clean the heat exchanger but generally very little cleaning is necessary because the boiler condenses in both heating and hot water modes, and any particles tend to get washed down into the collector.
Then there's the spark electrode which, in all other boilers often needs to be replaced because its long and thin gauge makes it more prone to becoming misshapen by the heat. When this happens it cannot spark or rectify correctly. Its ceramic casing is similary at risk of cracking in the heat. However, the spark electrode in an Intergas boiler rarely needs replacement because it's a much shorter and thicker component and therefore more able to withstand consistently high temperatures. And, finally, checking and adjusting the CO2 on boilers can be problematic and time-consuming as this has to be done in 'high', 'low' and then 'high' again… but not with Intergas. The software in each boiler allows the set-up, checking and adjustments to be made in 'low' alone. Job done.