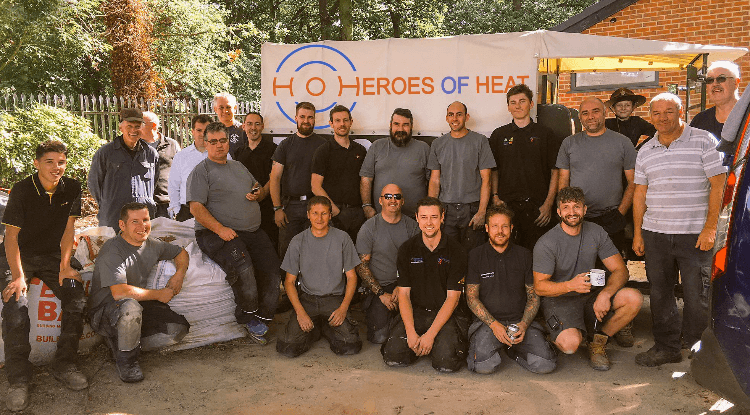 Plate-spinner extraordinaire joins Intergas team
Jonathon Hallam joined us this month as our Technical Sales and Training Manager. When he's not doing his day job, caring for his three children, running his soup kitchen or working as a street pastor in Nottingham, Jonathon's running the volunteer network, Heroes of Heat. He set up Heroes of Heat in 2016 with the aim of fighting fuel poverty. He now has a dedicated band of 70 heating engineers who donate their time and a growing number of manufacturers who freely supply the products and accessories needed for the installation.
"We have a real mix of older and younger installers working on our projects, because we also want to give the next generation the opportunity of working alongside and learning from experienced engineers," says Jonathon.
In 2015, the number of households in fuel poverty in England was estimated at 2.5 million, representing approximately 11% of all English households. This is an increase from 2.38 million households in 2014. (Source: Department for Business, Energy and Industrial Strategy annual fuel poverty statistics, 2017.)