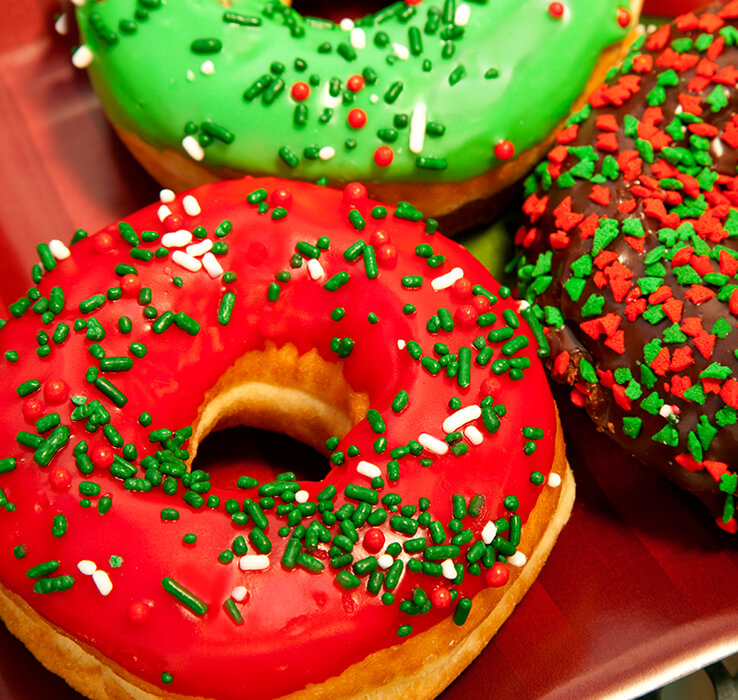 The hungry apprentice wins Xtreme boiler
At PHEX Chelsea this November, the Intergas stand was unusually busy as installers were getting their sugar fix early by entering our Doughnut Challenge. And the stakes were high; the person who ate the most jam doughnuts in one minute would win a new, top-of-the-range Xtreme boiler from Intergas.
As there could only be one winner, Ant Proven of Gas App, our adjudicator and wet wipe dispenser, was on the look-out for any competitors who might find ways of concealing the sweet dough on their person, but he didn't need to worry, as all competitors were either hungry to win, or just plain hungry.
Luke Higgins, a first-year apprentice at UBS Building Services Engineers, who attended PHEX with his college, reigned supreme as he consumed THREE doughnuts. When asked about his pre-contest training, he was able to throw some valuable light on his triumph: "Some people may regard my win as beginner's luck, but I've spent my life training for this one moment. I've been lifting weights, sprinting daily before work, taking Pilates classes whenever I can, and, of course, eating little and often during the day, to prepare my stomach. I'm delighted that I've won the Xtreme, it's a fitting tribute to a really emotional journey."