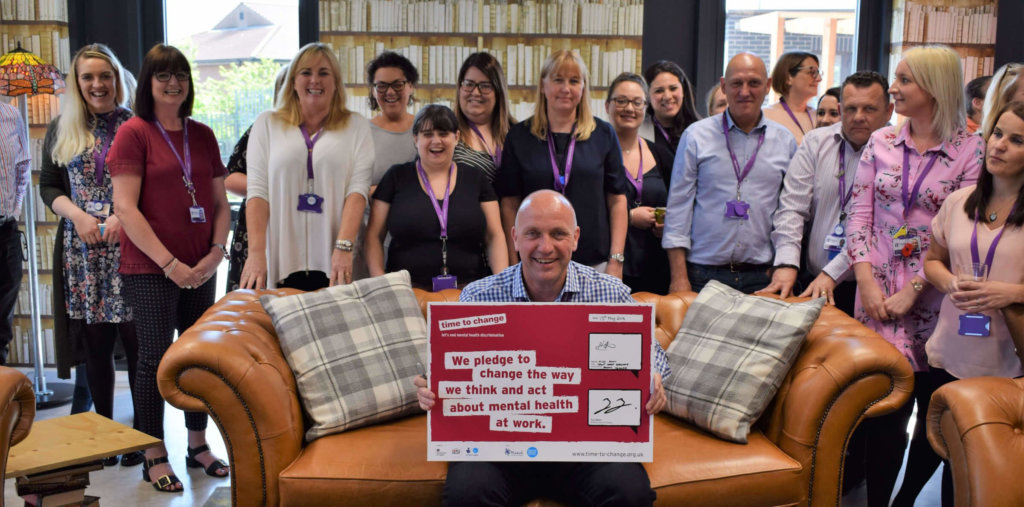 Congratulations to Halton Housing
Congratulations to Halton Housing. Not only has this housing association been recognised as Landlord of the Year 2018 at the North West Energy Efficiency Awards, it has also signed the Employer Pledge and is committed to tackling the stigma of mental health in the workplace and supporting staff with mental health issues.
Halton Housing has joined a growing movement of more than 700 employers in England across all sectors from FTSE 100 companies and leading retailers to Government departments and local authorities, that are committed to making a difference.
1 in 4 British workers are affected by conditions like anxiety, depression and stress every year 
Mental ill-health is the leading cause of sickness absence in the UK, costing an average of £1,035 per employee per year
95% of employees calling in sick with stress gave a different reason